If you would like to share a music special during the worship service please see a member of the Music & Worship Committee – Theresa Brokaw (B), Peg Horn (D), Joanna Bailey (B), Heather McCune (D), Tami Vaughn (B) and Lori Shipley (D).
For a special blessing, please click on the youtube links below to watch and worship with us on youtube.
Below is only a partial list of our gifted individuals sharing their talents to praise Jesus. If you would like your music video featured on this page, please see a member of the Website Committee including Melanie Bittinger (B) and Ashley Wittel (D).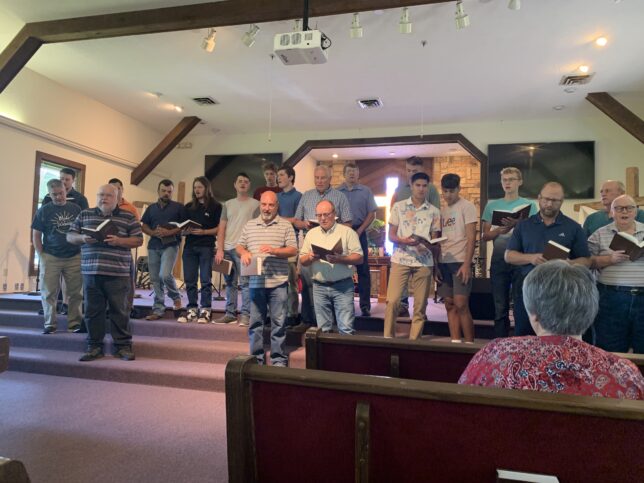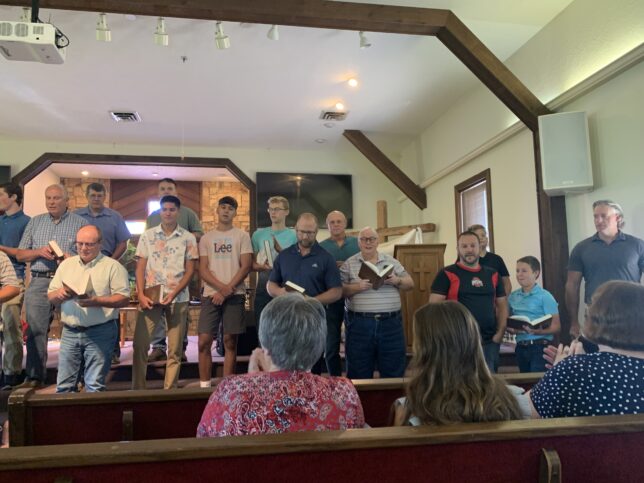 The men were surprised they were the Special Music but so many spontaneously blessed us with their amazing voices! (Butler site)
Special Music by The Shira Family at both sites today in honor of Dean and Linda's 60th anniversary and 80th birthdays, they blessed all of us with singing The Blessing.